BIOELECTRIC SHIELD
HEALTHY LIFESTYLE NEWSLETTER

In This Issue

Is It Reality or Is It Hype - Part 2
Discipline can become Blissiphine
The Stars the Universe and Everything
Is It Safe to Use Your Cell Phone?
Welcome to our April Newsletter.

I've been thinking a lot about the level of stress and overload we all seem to be experiencing. Last month I wrote "Is it Hype or Is It Realit y?" simply to get everyone thinking about what's really happening in their lives. I've followed that up with another article that hopefully you'll find interesting. In fact, this "reality" thing might become a theme if you're interested in it.

One of the things I do when I'm feeling stressed and overwhelmed is I try to find ways to re-connect to something that's inspirational, soothing, or magical, something that reminds me of a different kind of "reality". Several people sent me links to some new photos from Hubble and I instantly felt transported to another space and felt that beautiful sense of peace and wonder. I'm sharing some of those photos with you.

If you have topics you'd like to see covered or other comments, please feel free to email me.

Carolyn

So since we have all been under more stress lately, I got to thinking about how long we've been observing stress and the "out of balance" energy that comes with stress.  When the Shield was invented we  knew it did more than just help with EMF. In fact, for 18 years our mission statement has been:  "We are grateful we can offer you the Shield. Our mission is to make the world a better place. When you wear a Shield, you can be more balanced, and bring your balance and well-being to the world around you."

This is still our mission. Along with this, we're always on the lookout for ways to lower your stress.

Research has shown that cell phones can produce a great deal of biological stress. Everyday hundreds of people around the world get their first cell phone. In a recent article it was reported that in the USA more than 50% of children own their own cell phone. In UK, there are more cell phones than people! China has over 400 million subscribers, and Indonesia has more than 50 million subscribers! In this issue we have data about cell phones that may influence the type of cell phone you choose.

It certainly seems to me that attitude certainly creates a heaven or hell on earth! I was particularly inspired by Michael Beckwith when I watched the Secret DVD (for about the 30th time). I've just started reading his new book. Every chapter has several gems of wisdom in it. I plan to share more of them next month.

If you have been inspired by anyone in particular, please drop me an email.

Virginia
Is It Reality or Is It Hype - Part 2

I woke up this morning thinking about last month's article and suddenly worried that you might think I meant not to pay attention to any hype or news. On the contrary, pay attention, but always apply your own "reality filter" or more crudely put your "BS meter". What is a reality filter? It's simply using your intuition and inner knowing to discern what the truth is for you.

I was reminded of a situation that happened in the early 90s. There was a man named Peter coming to Milwaukee several times a year teaching classes on healing, meditation and various information about his view about the world, how and why it was created and a variety of other things. I was very impressed with a lot of what he had to share and started helping to set up and promote his workshops in Milwaukee and a few other places.  When he wasn't in town his students and their friends began meeting on a monthly basis and sharing healing, meditating, sharing and laughing.  I wrote and sent out a newsletter to about 180 people. Doesn't seem like much now, but that that was before everyone had email, so I actually printed 4-8 pages and mailed them out each month.

I'm getting to the point, that was just a little background. Peter was a great teacher, engaging, interesting, slightly charismatic, and he had a great laugh. I always have my own truth or BS meter engaged and I was pretty clear that approximately 70% of what he taught was true and valuable. He had a couple of areas in which he had some serious blind spots and or was choosing to believe something that just didn't feel true. One of those things was that we were all going to ascend that summer. If you're not familiar with the idea - there are two different explanations of the same term. Peter's understanding was that we will leave our physical bodies and ascend into the heaven and would no longer have to go through the cycle of birth and rebirth. I was more inclined to believe the alternate explanation that ascension is a movement upward in consciousness. You do not "go" anywhere. You do not "leave" anywhere. But your perspective, your perception, is radically altered. You begin to see through the maya, or the illusion of this world.

The two explanations are quite different, Peter's seemed unlikely to me. I simply shrugged it off and didn't let it cloud my judgment of what he shared that was good.

One day we were having our monthly meeting and Ginger, a 70 year old retired school teacher, (not her name) told me that she had just spent her life savings on a trip to Egypt and a variety of other things. Her reasoning was that since we were all ascending there was no point in hanging on to the money. When I told her I didn't think that was happening. She was shocked and replied that she figured that since I was helping to promote Peter then obviously I believed 100% of what he said. That was my turn to be shocked and dismayed. It never occurred to me that anyone would rely totally on what they perceived as the beliefs and judgments of someone else. I hadn't realized that perhaps it wasn't enough for me to be clear on what I believed, but should have been sharing my viewpoint all along. I stopped writing the newsletter then and there. My final article was one in which I encouraged everyone to fully utilize their own BS meters.

When I first started studying spiritual teachings I read a book by Stuart Wilde and his very first paragraph said basically "use your own judgment. If it works for you, great. If it doesn't set it aside, you don't necessarily have to throw it all out because of a few concepts. Take in what feels right, set the rest on a shelf to reexamine at a later date." That made a huge impression on me. It honestly made it easier for me to read and absorb his information because I felt like I wasn't being asked to believe it all or not, but that I could take in what resonated with me.

This concept should be applied to everything in your life. Pay attention when you listen to the news, read a newspaper, read a book, listen to someone talk, whatever you're doing should be filtered through your own intuitive sense of knowing. If you're not sure...then set it aside. Let it sit for a while and come back to it and see if it fits or not.

Use this sense even when you're reading fiction. Novels can and often do carry incredible truths. This is one way that a writer can share something that is fundamentally true, but which may not be able to be completely historically proven. Novels also allow us to read and absorb information without that sense that this is either true or false and that we need to believe or discard. There are times I've been reading something and really enjoying the story, only to realize about half way through the book that the basic story line feels incredibly true, sometimes even a part of our history or past that has been forgotten or even purposely obscured.

What if you're not sure of your own judgment or intuition? I have a simple method that has helped me a lot. Sit quietly and feel how your body and mind feel, are you tense, in pain, feeling good, etc? Then think about the differing ideas or concepts that you're concerned about. How do you feel now? Do you feel lighter, encouraged, happy, secure, centered, determined? If so, then you probably are feeling the truth in this concept. If, on the other hand, you feel stressed, tense, tired, experiencing a heaviness or pain that wasn't there before, then I would definitely set this concept aside as one that isn't true for you at the moment. Yes, I said at the moment, there are times that things shift and what wasn't true or correct at one time, may be at another. Just keep your radar up and ask questions or other people and yourself. You might be surprised by how much easier it is for you to make decisions on just about everything.


Discipline can become "Blissipline" says Michael Beckwith

After I gained some weight, and my pants ceased to fit, I decided it was time to take some action. So I promised myself that I"d exercise on something called the Cellercizer (More Info). Anyway, I started with 5 minutes, three times a week, and over the past few months have worked my way up to 15 minutes each session.

Trust me, there have been many times when I've had great intentions to do something regularly. The first week went great. The second week was okay. By the 3rd week I had a bunch of reasons of why I just didn't have the time to do "it", whatever the "it" was.  I justified my actions, but there was a part of me that always felt like I"d really sold out on myself. Enter Michael Beckwith with a new take on keeping promises   to yourself, i.e., discipline.


The other morning I was reading Michael Beckwith's book, Spiritual Liberation. You probably remember he was in the DVD, The Secret, and was the pastor of a very cool church in L.A. He really seemed to transcend any picture I had of a pastor. He seems to draw on Buddhism, Quantum Physics, Christ Consciousnes and many universal principles that were discussed in "the Secret". As soon as I read it, I wanted to share it with you. I was pretty sure we've all had to deal with doing  things we didn't want to, and he has a great take on the perks of "bucking up" and showing up, especially when your mind is trying to take you out.
In his book, Spiritual Liberation, Michael Beckwith suggests that discipline becomes "blissiphine" when we realize that keeping promises to ourselves produces great joy. He says, if you want something to change in your life, consider the power of discipline. Discipline comes from the root "disipere", to comprehend, to discern clearly. Discipline is the mental prowess that supports you in keeping a promise to yourself even when you don't feel like it.

He explains this by saying discipline supports you taking action because it means your soul is "awake". When you are awake, you remember that the goal you created from the wisdom of your Higher Self is worth sweating for. You take the action despite the emotional resistance that will arise during your journey.

After reading his book exercise changed from a duty to something I get to do for my body. Happily, most of the jeans fit again. The funny thing about this is that I find myself really happy after I finish each 15 minute session. It's not just happy because it's over; what's really great is that I am keeping a promise to myself.

Beckwith says discipline is possible when you have the knowingness that your emotional resistance is simply your mind or ego rebelling against you doing life differently! When you tune into your Higher Mind, you'll be able to see that your goal is part of your spiritual liberation, to be the person you know you can be and WANT to be. 


So let's say your goal is to walk 3 times a week. You've already walked twice, but now it's Saturday; it's raining and cold, and your emotional "child" begins the list of reasons of why walking is a VERY bad idea.

Blissiphine takes over. You rise out of bed, get dressed and walk out the door, ignoring the ongoing list of why this is really stupid. As you start to walk, your breathing deepens, your walk gets straighter, and you pick up your pace. You're walking tall because you DID IT - you kept your promise to yourself! How do you think the rest of your day will go? FANTASTIC - because you honored your own promise to yourself. Go for it - get a dose of "blissiphine" today!

Michael Beckwith's book, Spiritual Liberation, is filled with many more wonderful insights similar to this. It's available from Amazon at a great price (used copies too)Follow this link: Spiritual Liberation: Fulfilling Your Soul's Potential
The Stars, the Universe and Everything

Since I was a little girl I've loved looking out at the stars. I'm going to give away my age and tell you I remember sitting out in the front yard with the entire neighborhood as we watched Sputnik fly over. That was a mind-boggling experience and just the beginning of my fascination with outer space.

One of my favorite paintings? Vincent Van Gogh's "Starry Starry Night". I was thrilled to see it in person at MOMA in New York.

Nothing, however, prepared me for the stunning beauty of seeing the night sky without the dimming effects of city lights. When I moved to Montana in '94 I was stunned and awed at the majesty of the far-flung star systems. It was even possible to see the Milky Way. Then there was the aurora borealis...although we never saw it in color, it was still an amazing light show as white bands undulated across the sky. It was absolutely worth spending hours wrapped in blankets lying on our backs in the fields so we could watch the show.

I was so taken with the stars that I even decorated my house with fabrics that had prints of the universe and stars. Okay, so I went a little overboard. But it was just so wonderful to live among the stars...even though they were far removed from the real thing I still would get a momentary feeling of that grand and expanded feeling I got when looking at the stars.

I left the country in Montana to move back to the city and its lights (I also wanted a grocery store that wasn't 30 miles away, Starbucks, just to name a few). But I still kept my bedroom decorated with stars and moons. When I met my husband, he thought it was a little over the top. One of our agreements when we got married was that they wouldn't appear again in our shared bedroom. I still have that memory though and it's something that will never leave me.

A few years ago I was back in Montana for a workshop. It was August which is when there are incredible meteor showers. I was sharing the yurt (a huge tent on a wooden platform) with a city boy from Boston. In the middle of the night we both headed for the outhouse. I stopped him and told him to turn off his flashlight and just look up. We stood there for at least ten minutes watching the meteors and looking at the beauty of the Milky Way. I looked over and he had tears running down his face. He'd actually never in his 40+ years actually "seen" the night sky and the Milky Way.  Every once in a while I get an email from him in which he tells me again of how he felt as we stood there...as if he was part of the Universe and All That Is.
There is a part of the movie "What the Bleep" that has a view of the stars. I was in a packed theater and I literally felt the energy as people connected with that amazing expanded energy. If you haven't seen the movie, you're in for a treat.

Some people report looking out at the stars and feeling small and dwarfed. If you're one of them, try going someplace where there are no lights and no distractions and letting yourself truly blend with the stars. I think you'll find that if you allow your heart to expand, it will grow to encompass the entire Universe. What an amazing, unforgettable experience. Afterwards you'll never be able to feel alone and separate for long.

That brings me to another topic....are we alone? Haha I'll let you ponder that one until next time.

Here are some incredible photos from the Hubble Telescope and some links to even more of them.

After looking at these I can't imagine that anyone can doubt that there are amazing places and adventures awaiting us all.

Enjoy.
Carolyn

The Hubble Space Telescope was launched in 1990, and after an initial problem with the lens was corrected, the floating astro-observatory began to relay back to Earth incredible snapshots of the 'final frontier' it was exploring.

The following are images chosen by astronomers as outstanding in 2006, from the first 16 years of the Hubble's travels in space.  At the time, reporter Michael Hanlon commented in the Daily Mail that the photos "illustrate that our universe is not only deeply strange, but also almost impossibly beautiful."


The Sombrero Galaxy, 28 million light years from Earth, was voted best picture taken by the Hubble telescope. The dimensions of the galaxy, officially called M104, are as spectacular as its appearance. It has 800 billion suns and is 50,000 light-years across.


The Ant Nebula, a cloud of dust and gas whose technical name is Mz3, resembles an ant when observed using ground-based telescopes. The nebula lies within our galaxy, between 3000 and 6000 light-years from Earth.


C 2392, called 'Eskimo' because it looks like a face surrounded by a furry hood. The hood is in fact a ring of comet-shaped objects flying away from a dying star. Eskimo is 5000 light-years from Earth.   


Fourth, the Cat's Eye Nebula, about 3300 light-years from Earth.     










The Hourglass Nebula, 8000 light-years away, has a 'pinched-in-the-middle' look because the winds that shape it are weaker at the centre.











In sixth place is the Cone Nebula. That part pictured here is 2.5 light-years in length, the equivalent of 23 million return trips to the Moon.









The Perfect Storm, a small region in the Swan Nebula, 5500 light-years away, is described as 'a bubbly ocean of hydrogen and small amounts of oxygen, sulfur and other elements.'


Starry Night, so named because it reminded astronomers of the Van Gogh painting. It is a halo of light around a star in the Milky Way.  For more info about Starry Starry Night http://www.vangoghgallery.com/painting/starryindex.html




The glowering eyes from 114 million light years away are the swirling cores of two merging galaxies called NGC 2207 and IC 2163 in the distant Canis Major constellation.


The Trifid Nebula, a 'stellar nursery' 9000 light-years from here, is where new stars are being born.

If you want to see more
HubbleSite

More Hubble
Is It Safe to Use Your Cell Phone??


There is no simple answer to this. The answer is  yes and no! Cell phones emit varying amounts of radiation, so the healthy approach is to lessen your exposure to radiation. When safety labs test cell phones they measure them to see how much radio frequency level is absorbed by the body, and this is known as the SAR, the specific absorption rate. Below is an article that discusses cell phone testing and what it means to you. Following this is a link to 2 charts - the lowest and highest SAR rated cell phones. Information is courtesy of CNET.

Cell phone radiation levels
By CNET staff (updated February 9, 2009)
What it all means
According to the Cellular Telecommunications Industry Association (CTIA), specific absorption rate, or SAR, is "a way of measuring the quantity of radio frequency (RF) energy that is absorbed by the body." For a phone to pass FCC certification, that phone's maximum SAR level must be less than 1.6 watts per kilogram. In Europe, the level is capped at 2W/kg while Canada allows a maximum of 1.6W/kg. The SAR level listed in our charts represents the highest SAR level with the phone next to the ear as tested by the FCC. Keep in mind that it is possible for the SAR level to vary between different transmission bands and that different testing bodies can obtain different results. 

The Charts: The highest-radiation cell phones are the ones you will wish to avoid. The lower the SAR, the smaller the radiation emitting from the phone. (Link to Charts)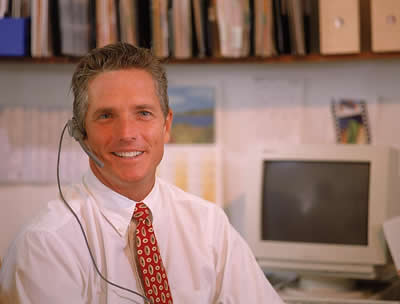 Are cell phone headsets safe?
Again, there is no clear answer on this, but David Carnoy wrote a very interesting article describing his research into this topic.


Are Cell Phone Headsets Safe?
CNET wireless
By: David Carnoy
11/15/00
Until recently, the underlying safety of cell phone headsets was not really a cause for concern. The common wisdom was that if you were worried about cell phone radiation and its potential health hazards, the best way to talk safely was to get a headset. But that all changed a few months ago when Which, a British consumer magazine, published a study that suggested that headsets or hands-free kits actually increased the level of radiation inside the head by up to three times. Which further exacerbated the situation on November 2, when it printed a follow-up study confirming its previous findings.
Read more
Recharge Your Shield Monthly

The first weekend of the month is coming up, so it's a great time to hang your Shield in natural light either in a window, or preferably, outside. (More info) We usually just keep it on the cord or chain, and loop it over a lawn chair. This allows it to hang freely and absorb the energy from the sun.

IT DOES NOT NEED TO BE A SUNNY DAY for you to recharge your Shield. It's not the light that the shield needs; it's the energy vibration from the sun that recharges the crystals. However, bright sunlight does make it charge faster. So, if it's sunny, leave it out for 3 continuous hours; if cloudy, for 6 continuous hours. If you are hanging it in a window that blocks certain parts of the light spectrum, leave it for 8 hours.
DO NOT LEAVE YOUR SHIELD OUT IN THE MOONLIGHT! The moon is reflected energy from the sun, thus it pulls energy away from your Shield. If you ever forget, hang your Shield out for twice as many hours as it was left in the moonlight. To insure it is functioning at 100%, you can send it in for recharging and repolishing. Our consultant examines each Shield that is sent in to make sure it has received a full charge from our crystal room.
Suggestion for worry-free recharging: Recharge your Shield during the New Moon (dark) phase. That way if you do forget and leave it out overnight, there's no harm done, as there is no moonlight shining on it to drain it.
Shield Reviews
"I seem to have weathered a 10-hour time change with a minimum of jet lag in both directions. While I am getting a lot less sleep per night, my energy has not flagged. My thinking is clear, and calm, not irritable. During the last 2 months I have been closely exposed to many people who have had colds and flu. In spite of being extremely busy, in spite of having taken a grueling trip to Israel and back, and in spite of having to endure a difficult and stressful home life, I have not had one day of illness since wearing the Shield. I am flabbergasted!"
- S. Bayne, Attorney/Mother, CA, USA
My Wishlist
Please login to create your wish list.